Breaking News
Brought to you by Ford

Breaking News JUST ANNOUNCED: CHRIS YOUNG WILL BRING HIS "LOSING SLEEP WORLD TOUR" TO FORD CENTER OCTOBER 25. TICKETS ON SALE NOW!
Events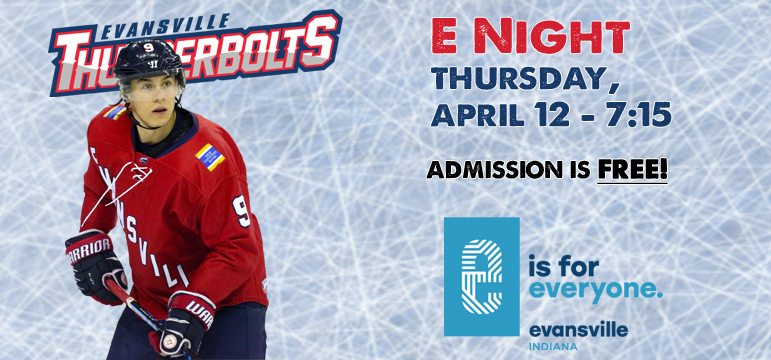 Event Details
E Night At Thunderbolts Playoff Game!
E Night at Thunderbolts Playoff Game!
Presented by E is for Everyone!
Free admission! No Ticket needed!
First 1000 fans in the door receive a Playoff Rally Towel Courtesy of A. Shulman
Come in and cheer on your Evansville Thunderbolt's first EVER playoff appearance!