Breaking News
Brought to you by Ford

Breaking News JUST ANNOUNCED: JASON ALDEAN WILL BE COMING TO FORD CENTER MAY 9. TICKETS ON SALE NOW!
Events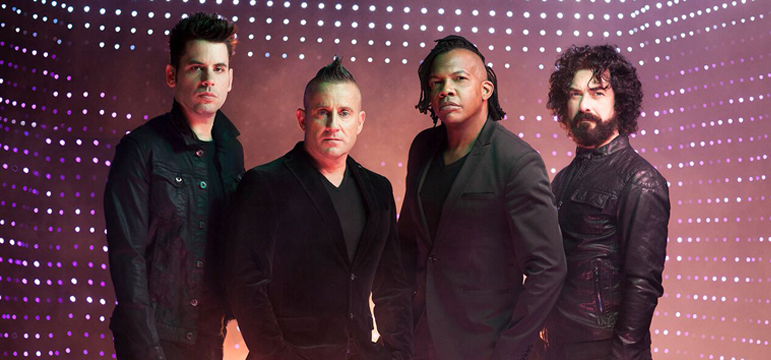 Event Details
Ticket Information:
General Admission $22.50
VIP: $45 *Includes Early Entry and Artist Q&A
Family 4-Packs: $18.50/Ticket
Groups of 10+: $18.50/ Ticket plus One FREE tickets
For group tickets, please visit: PremierProductions.com
Following the blockbuster success of their "We Believe…God's Not Dead" 2015 Tour—which saw sellouts nearly each night—Platinum®-selling, GRAMMY®-nominated Newsboys are set to embark on the popular tour's final leg with a 20-city spring run next year. Sponsored by Feed the Children, the tour will feature GRAMMY@-winning Fair Trade Services recording artist Audio Adrenaline and GRAMMY®-nominated Gotee singer/songwriter Ryan Stevenson

Newsboys, who will return to the big screen for April's highly-anticipated Pure Flix release, "God's Not Dead 2," will perform the film's theme song and the band's latest single, "Guilty," during the tour. In addition, the iconic group will showcase hits from their unparalleled career and forthcoming new studio recording.

"Duncan, Jody, Jeff and I are really at home on the stage, and we can't wait to hit the road again," said Newsboys frontman Michael Tait. "Over the past year this tour has given us amazing opportunities to connect with our fans around the country. We're thrilled to get back out there and share new music along with the message of 'God's Not Dead 2.'"

Helping define the sound of Christian music for more than two decades, Newsboys' live performances continue to sell out venues across the country. Comprised of lead vocalist Michael Tait, Jody Davis (guitar), Jeff Frankenstein (keys) and Duncan Phillips (drums), the band has sold more than 8 million units, amassing eight Gold® certifications, 33 #1 radio hits, four GRAMMY® nominations, two American Music Award nominations and multiple Dove Awards. "God's Not Dead," Newsboys' chart-topping, Platinum®-certified single, inspired Pure Flix's 2014 hit film of the same name.