View All Events
Page Content
<
November 2019
>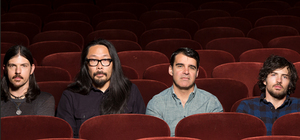 Avett Brothers
November 19, 2019 @ 07:00 PM
The Avett Brothers made mainstream waves with their 2009 major label debut, I and Love and You, landing at No. 16 on the Billboard Top 200 and garnering critical acclaim. 2012 saw The Carpenter hit No. 4 on the Billboard Top 200 and was followed by Magpie and the Dandelion (2013) which debuted at No. 5 on Billboard's Top 200 and saw the band appear twice on Jimmy Kimmel Live! True Sadness (2016) achieved The Avett Brothers' highest career debut to date hitting No. 1 on Billboard's Top Albums Chart, No. 1 Top Rock Albums Chart, No. 1 Digital Albums Chart, No. 3 on...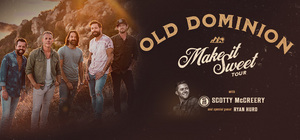 Old Dominion
November 21, 2019 @ 07:00 PM
OLD DOMINION "MAKE IT SWEET TOUR" FEATURING SPECIAL GUESTS SCOTTY McCREERY & RYAN HURD RECENTLY RELEASED NEW SONG "SOME PEOPLE DO" Tickets start are $38, $48 and $68 Acclaimed country band Old Dominion add new dates and cities to their "Make It Sweet Tour." Expanding on an already stacked schedule, the AEG powered outing adds over 30 cities in six countries throughout the end of summer, fall and winter with big names as special guests as Scotty McCreery joins for 8 shows, Michael Ray...